World's Top Bodybuilders Ever
Here are some of the top Bodybuilders of the world who are all time famous for their physic and the number of contests like Mr. World and Mr. Olympia they won:
1.  Arnold Schwarzenegger: born on July 30th, 1947 in Austria, Arnold Schwarzenegger is an American professional body builder. He started weight training at the age of fifteen and won the title of Mr Universe at the age of 20. He won Mr Olympia content seven times. Arnold has a great presence in Bodybuilding and also written many books on tips about Bodybuilding.
2. Ronnie Coleman: Ronnie Coleman is a professional bodybuilder from America who was born on May 13th, 1964. He won the title of Mr Olympia eight times. Apart from this he also holds the record for most wins as an IFBB professional. While graduating at Grambling State University he used to play football middle linebacker.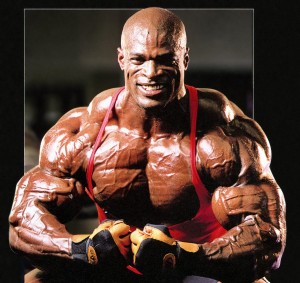 3. Jay Cutler:  Four time Mr. Olympia contest winner, Jay Cutler is an American professional bodybuilder who was born on August 3rd, 1973 in Sterling, Massachusetts, USA. He entered bodybuilding after meeting personal trainer Marcos Rodriguez, who inspired Cutler to choose bodybuilding as a career.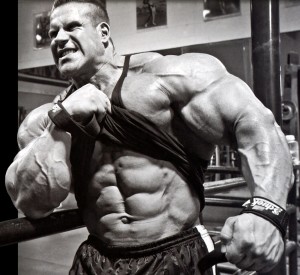 4. Lee Haney: He holds the joint record with Ronnie Coleman of Mr. Olympia (winning eight times). Lee Haney is an Americal professional bodybuilder born on  November 11th, 1959 in Spartanburg, South Carolina.
5. Markus Ruhl: Born on  22nd February 1972 in Darmstadt, Germany, Markus Ruhl is a professional bodybuilder. He worked as a used car salesman during his start age of bodybuilding. He got a knee injury while playing soccer and entered bodybuilding after the doctor's recommendation. He has the biggest shoulders in the bodybuilding history.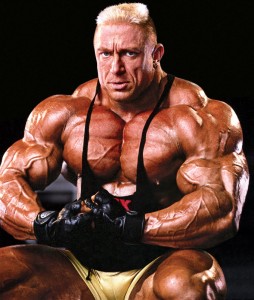 6. Gary Strydom: Is an  American IFBB professional bodybuilder who born on 1960 in Durban, South Africa. He is the only person to win a championship title as World Bodybuilding Federation. He won four IFBB professional titles also.
7. Franco Columbu: Born on August 7th, 1941 in  Ollolai, Sardinia, Italy, Franco Columbu World's Strongest Man competitor and former chanpion bodybuilder. He started his career as a boxer but later entered into bodybuilding. Franco participated in the first World's Strongest Man competition and was on the fifth position in total points.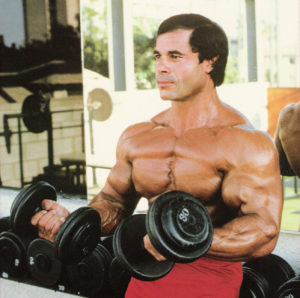 8. Serge Nubret: Having nick name of The Black Panther and born on October 6th, 1938, Serge Nubret was a french professional bodybuilder and also bodybuilding federation leader.  including the award of IFBB Mr. Europe in 1970 he was awarded so many bodybuilding titles
9. Dorian Yates: Born on 19th April 1962, Dorian Yates is an English bodybuilder who consecutively won the title of Mr. Olympia four times. Hi Career ended after the final contest of Mr Olympia in 1997 due to injuries including a torn biceps and triceps.