Top Ten Richest Countries of the world
Following are top ten richest countries of the world and their GDP per capita income respectively:
1. Qatar: According to the CIA World Fact book, edition for the year 2012, Qatar has the highest GDP (Gross Domestic Product). According to the report, approximately 14% of households are
millionaires. Located in Western Asia, Qatar is officially known as the state of Qatar, it is a sovereign Arab state. A state in the Persian Gulf separated Qatar from the nearby island state of Bahrain.
2.Luxembourg: Proudly boasts itself to be the second richest country in the world. It is a landlocked country in the West of Europe and is officially known as the Grand Ducky of Luxembourg. As per a survey in 2012, Luxembourg's total population is 524,853 and an area of about 2,586 square kilometers. It is one of the smallest sovereign nations in Europe.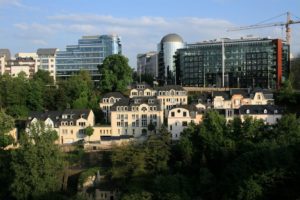 3.Singapore: Officially known as the Republic of Singapore, Singapore is an island country in Southeast Asia. It is widely known to be the world's leading commercial hub, having the fourth biggest financial centre with of the five busiest ports in the world. It provides word class facilities & has high international rankings in terms of education, healthcare, government transparency & economic competitiveness.