Most Beautiful Railway Stations Across the World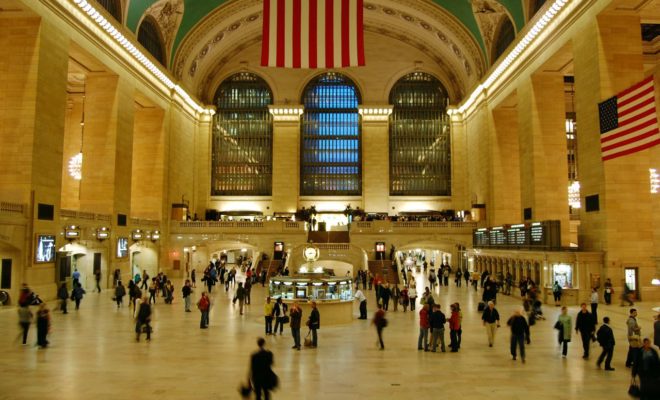 Following are top ten most beautiful railway stations across the world which are famous for its great infrastructure and the amount of passengers travels on daily basis.
1. Grand Central Terminal, New York: Located at Park Avenue, Midtown Manhattan, New York City, USA, Grand Central Terminal is a beautiful railway station. It is one of the largest railway station as far as tracks and platforms are concerned. It has two levels, first level has 26 tracks and second level has 41 tracks. It serves between the cities of Westchester, Putnam, and Dutchess counties in New York.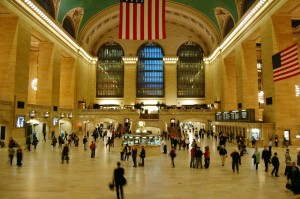 2. St Pancras International, London: Its  a railway station in London, UK which was also known as London St Pancras earlier but after 2007 it was being known as St Pancras International. It was open for the passengers in the year of 1868 by the Midland Railwaym which connected London with the East Midlands and Yorkshire. It is one of the most beautiful railway stations across the world.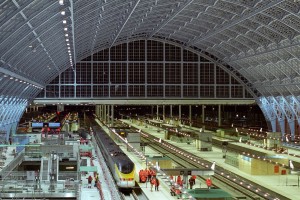 3. Estacion de Madrid Atocha, Madrid: It is the largest railway station in Madrid which is also known as Madrid Puerta de Atocha. The primary stations which it serves are Barcelona, Zaragoza, Seville, and Valencia. The Spanish National rail company runs the train services here. This is also one of the most beautiful train stations in the world.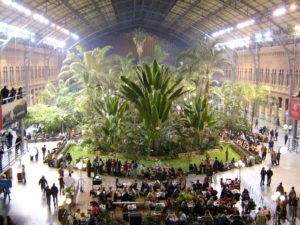 4. Shinjuku Station, Japan: Located in Tokyo, Japan, Shinjuku Station is the major major railway station in Tokyo. In the year 2007, around 3.64 million passengers used it to travel, which made it the busiest railway station of the world. It has seven levels with great infrastructure. It is supposed to be the main connecting hub between between central Tokyo and its western suburbs.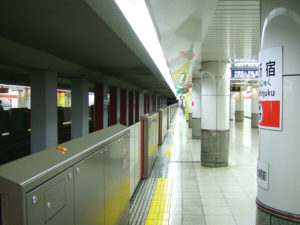 5. Sao Bento Railway Station, Portugal: Inaugurated in the year 1916, Sao Bento Railway Station is a historical railway station which is located at the Almeida Garret Square, Porto, Portugal. It is also known for the tile panels which portrays the view of Portugal's History. The trains here are operated by Comboios de Portugal. It is a beautiful train station which is know all around the world.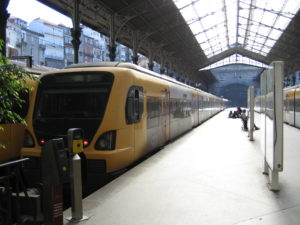 6. Haydarpasa Terminal, Istanbul: Its a major intercity terminal in Kadıköy, İstanbul which was open in the year 1972. This is supposed to be one of the busiest railway terminal in Eastern Europe and also the busiest in Turkey. It is one of the world's most beautiful railway station. It has a connections to bus services also. It was closed temporary for almost 30 months for long distance trains on February second 2012 due to construction of the Istanbul Ankara high speed railway.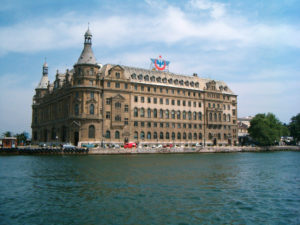 7. Tanggula Mountain Railway Station, Tibet: It is the highest railway station which has been constructed at around 5,068 meters above the sea level. it is supposed to be the highest railway station in the world above sea level, which makes it one of the most beautiful train stations across the world. Travelling on this track gives a great opportunity to view some nice sights like Kunlun and Tanggula mountain ranges, Kekexili, Tuotuo Rivers and Bird Island.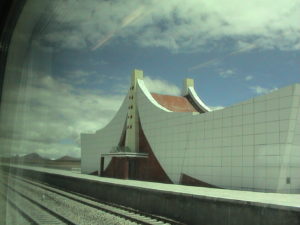 8. Hauptbahnhof, Berlin: Opened on May 26, 2006, Hauptbahnhof is a beautiful railway station located at the historic Lehrter Bahnhof in Berlin, Germany. DB Station and Service operates it which is a subsidiary of Deutsche Bahn AGA. Earlier its name was Berlin Hauptbahnhof–Lehrter Bahnhof which was just a stop that time on the Berlin suburban railway. it is also counted as one of the most beautiful railway station of the world.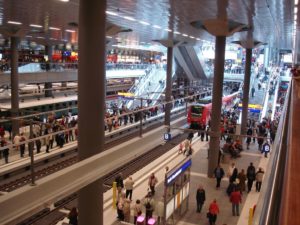 9. Yaroslavsky Station, Moscow: Located at Komsomolskaya Square, Yaroslavsky Station is a railway station in Moscow among nine main railway stations. Among these nine railway stations, Yaroslavsky Station has the highest passengers. The name of this railway station has been derived from ancient city of Yaroslavl which is the largest city across the railway.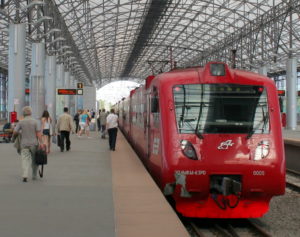 10. Helsinki Central, Finland: Located in central Helsinki, Finland, and opened in 1862, Helsinki Central is a railway station and also the most visited building in Finland. Almost 200,000 people use it for transportation. Rautatientori metro station, which is the busiest station of Helsinki Metro, is also hosted by this station. Helsinki Central has 19 platforms at present.