World's Top Ten Richest Wrestlers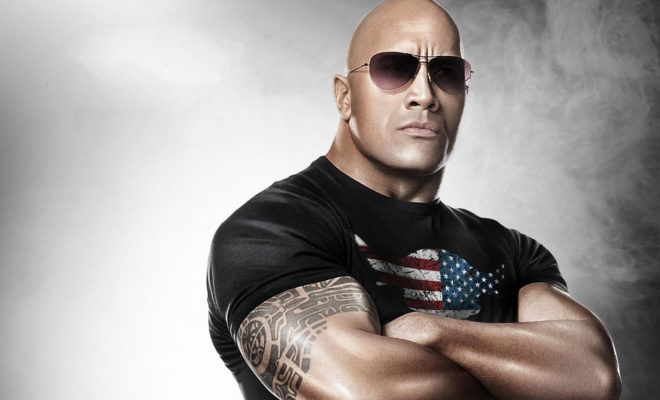 Everyone is aware of this dangerous, courageous and entertaining game "wrestling". We are presenting you a list of the world's richest wrestlers who are very renowned in the ring and outside as well. The list contains the name of the wrestlers who are just not earning from their game but also from all the other sources they have.
1. Rock: On the top spot we have The Rock. Everyone is aware of this famous personality as he has a very big name in the wrestling ring and in the Hollywood movies also. The Rock is the richest wrestler in this world. His income is about $ 70 million which he is earning not only from the wrestling but from many sources that also include Hollywood movies, real estate business and some other sources also. He is holding 17 major titles of the WWE which includes 10 World Heavyweight Championships. His real name is Dwayne Johnson.
2. Stone Cold Steve Austin: On the second spot we have Stone Cold Steve Austin. He was a very furious wrestler till his wrestling career. His total income is approximately $ 45 million and throughout his astonishing career he has won so many championship titles that include king of the Ring, Royal Rumble, WWE Champion and many more. Currently he is hosting a new series known as "Tough Enough".
3. John Cena: Hitting the third spot we have John Cena, he is a great wrestler and so famous among the current generation. Inside the ring he is a very tough competition for the opponent and outsidethe ring he is a very kind human being who helps the poor children's with deadly diseases with the help of his foundation. He has won numerous championship titles. John Cena is just not a wrestler, he is als a professional musician. His total income is about $ 35 million.
4. Big Show: On the fourth spot we have this big guy. Everyone is aware of this marvelous wrestler who is always the biggest threat for all his opponents. Big Show started his wrestling career in 1995 and he is a seven times World Champion. His income comes not only from the world of wrestling but also from the Hollywood movies. He is different from all other wrestlers because of its huge height and a massive weight. The total income of Big Show is about $ 30 million.
5. Triple H: On the fifth spot we have Triple H. He is a very famous wrestler and a tough competitor. Triple H is a livewire in the wrestling ring and always makes his opponent to think something different to beat him. He has immense power which made him win so many championship titles. Triple H is also a very well known name in the investment companies. He is a real life husband of Stephanie McMahon, he started his career in wrestling from the "Terra Ryzing". Outside the ring he is also have his own Talent and Live shows. The total income of this wrestler is almost $ 25 million.
6. Kurt Angel: On the sixth spot we have Kurt Angel. He is the only professional wrestler who has won a gold medal in the Olympics and also a bronze medal in the World Championship Atlanta. He is a very aggressive wrestler and won many championship titles in the WWE, but now he is a part of the UCF. The total income of the Kurt Angel is approximately $ 20 million.
7. Chris Jericho: Chris Jericho is on the seventh spot and he is one of the most versatile wrestlers in the wrestling history. He is just not a wrestler but also a very famous host of a TV show and a musician. In his wrestling career he includes WWE, ECW and WCW and has won more than 29 championships. He has also taken part in different wrestling championships in Japan, Mexico and Canada. Chris Jericho is a media professional and the total income is about $ 18 million.
8. Shawn Michaels: The Heart Break Kid (HBK) is on the eight position. Shawn Michael is an all time favorite wrestler for all the WWE audience. He quits the world of Wrestling in 2010 and made a record of 11 Slammy Awards under his name. He also got registered in the Hall of Fame 2011. He is holding a record of four times World Champion. The total income of Shawn Michaels is almost $ 17 million.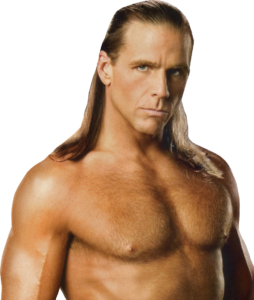 9. Undertaker: Who in this world wants any introduction of this guy? Undertaken is always the first choice of all the WWE fans. He started his great wrestling career in 1984 and is still undefeated in WrestleMania with a score of 21-0. His winning streak is yet not broken by any of the wrestler. He is considered to be the one of the best wrestler in the history of WWE. All the wrestling titles are under his name which includes WWE Champion, World Heavyweight Champion and many more. The income of the Undertaker is $ 16
million.
10. Mick Foley: On the last spot we have Mick Foley. He is just not a wrestler but also an author and a very famous actor. He is also placed in the Hall of Fame and has a record of winning the World Championship for the four times. Mick Foley is from Indiana and he is also a part of ECW. The total income of Mick Foley is approximately $ 15 million.