Top Ten Sexiest Women in The World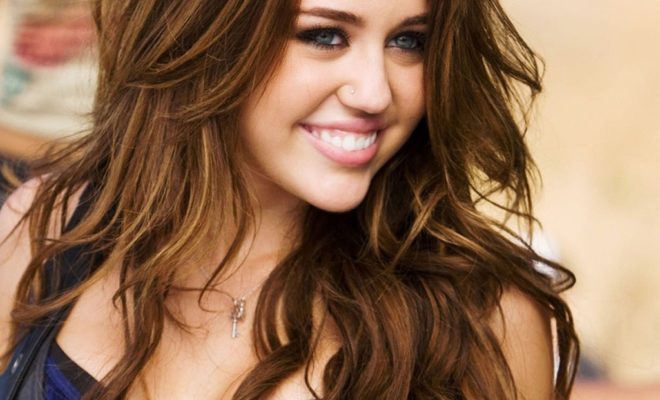 Here are top ten sexiest women in the world who are famous not only for theri beauty and charming personality but also their acting and performance:
1. Miley Cyrus: On first position we have Miley Cyrus, she is an American actress and recording artist and the daughter of country singer Billy Ray Cyrus. Miley Ray Cyrus was born on November 23th, 1992. She did some minor roles in the television series Doc and the film Big Fish as a child artist. She did so many television show and films in 2011 and 2012 and she also signed a recording contract with RCA Records in the year 2013.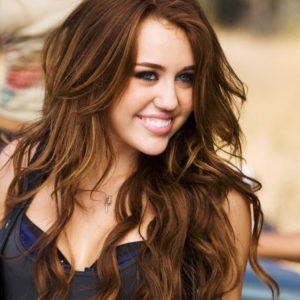 2. Selena Gomez: On second position we have Selena Gomez, the full name is Selena Marie Gomez who was born on July 22th, 1992. She is an American actress, singer and musician. In Barney & Friends, lasting from 2002 to 2004 she made her debut appearing as Gianna. After that she did some roles in films such as Spy Kids 3-D: Game Over in the year 2003 and Walker, Texas Ranger: Trial by Fire in the year 2005.
3. Robyn Rihanna Fenty: On third position we have Robyn Rihanna, known by her stage name Rihanna is a Barbadian recording artist, Fashion designer and actress. She was born on February 20th, 1988 in Saint Maichael, Barbados. When she met record producer Evan Rogers in 2003 through a friend her career began thereafter.
4. Mila Kunis: On fourth position we have Mila Kunis. The real name is Milena Markovna and she is an American Voice artist and actress born on August 14th, 1983. She moved to Los Angeles from Ukrain with her family at the age of seven in 1991. She joined acting classes after school activity and she acted in so many television series and commercials. She did several films like Max Payne, The Book of Eliand friends with Benifits.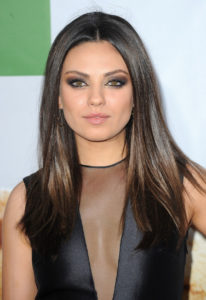 5. Jennifer Lawrence: We have Jennifer Lawrence on fifth position. Her full name is Jennifer Shrader Lawrence, she is an American actress who was born on August 15th, 1990. She received nomination for Academy Award, Golden Globe Award, Satellite Award, Independent Spirit Award, and Screen Actors Guild Award for Best Actress in the film Winter's Bone in 2010. she was the third youngest actress ever to be nominated for the Academy Award for Best actress at the age of 20.
6. Jennifer Love Hewitt: For the sixth position we have Jennifer Love Hewitt, who was born on February 21st, 1979. She is an American actress, producer, television director and singer. She acted as a child artist in the television commercials and the Disney Channel series Kids Incorporated. She acted in the CBS television program Ghost Whisper as Melinda Gordon in 2005 to 2010.
7. Ashley Tisdale: Ashley Michelle Tisdale, we have on seventh position. She is is an American actress, voice actress, and recording artist who was born on July 2nd, 1985. She acted as a child artist in more than 100 TV advertisements and so many television shows. Her television film High School Musical series became a great hit in which she acted as Sharpay Evans.
8. Kate Upton: We have Kate Upton on eight position who is also known as Katherine. She is an American model and actress who was born on June 10th, 1992 in St. Joseph, Michigan. She was named Rookie of the Year for her first SI appearance in 2011.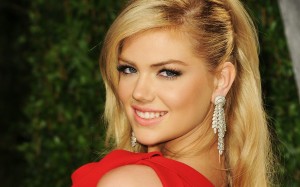 9. Vanessa Hudgens: On ninth position we have Vanessa Hudgens whose full name is Vanessa Anne Hudgens. She is an American actress and singer who was born on December 14th, 1988. She acted in so many films and television series for the Disnay Channel. She acted as a supporting role in her debut film namely "Thirteen" in the year 2003.
10. Elisha Cuthbert: Her full name is Elisha Ann Cuthbert and she holds number tenth position. Elisha Cuthbert is a Canadian television and film actress who was born on November 30th, 1982. She debuted her career as a co host of the Canadian children's television series Popular Mechanics for Kids in the year 1997 to 2000. She also acted in several television series as FOX action-thriller series 24, and the ABC ensemble comedy series Happy Endings.