Top Ten Food Restaurants in The World
Taste and healthy good food is a combination which you hardly get. But we have some top class chain of good restaurants whose quality food just not only gives you a good health but also luscious flavor to your tongue. We present you a list of some world's top ten restaurants.
1. McDonald's:  McDonald's is the world's most renowned and largest chain of fast food restaurants. It was founded on May 15, 1940 in San Bernardino, California as McDonald's Corporation. It is running successfully all over the world with its branch in more than 35,000 locations covering almost 100 countries. It specializes in hamburgers, French fries and desserts. Currently there are nearly 1.8 million employees are working with McDonald's. Besides this, it was recognized as the Most Innovative Food Companies in 2011.
2. KFC (Kentucky Fried Chicken): KFC occupies the second position as one of the first fast food chains to expand internationally. It was founded by Harland Scanders in 1930 in North Corbin, Kentucky. It is a subsidiary of Yum! Brands which is also one of the largest restaurant companies of the world. It specializes in chicken and has more than 18000 outlets in 120 countries and territories. The KFC system is serving more than 12 million customers each day with freshly prepared family meals.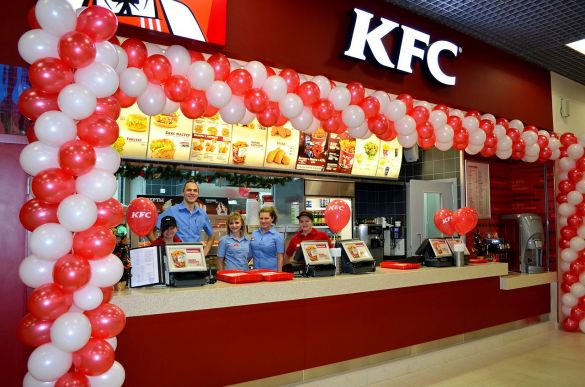 3. Burger King: With more than 11 million guests' everyday at its branches all over the world, Burger king occupies the third position. It was founded in1954 and with its commitment to premium ingredients and family –friendly experiences, this brand has completed more than 50 successful years. In 2010, a global multi-million dollar investment firm named 3G Capital purchased Burger King Corporation, making it a privately held company. This company possesses total assets worth US$5.564billion.
4. Subway: Founded in 1965, Subway is an American fast food franchise renowned for its submarine sandwiches (subs) and salads. Currently it has more than 40,855 restaurants over 105 countries and territories. It is famous worldwide for its fresh, healthy and high standard fast foods. A 2009 Zagat Survey declared Subway as the best provider of the "Healthy options". Along with this, Subway's menu varies as per the country, especially for the countries where there are religious requirements.
5. Wendy's: Wendy's is the world's 5th largest fast food chain restaurant which was founded by Dave Thomas on November 15, 1969, in Columbus, Ohio, United States. It is being run in approximately 6650 locations with around 78,000 employees working with it. It specializes in Chicken sandwich, salads and frozen desserts. Square hamburger patty is its signature item. Due to its popularity it enjoys a strong asset base of $9.45 billion USD (2006).


style="display:inline-block;width:600px;height:200px"
data-ad-client="ca-pub-7770941721586396″
data-ad-slot="2763174660″>

6. Pizza Hut: Pizza Hut is a sister company to Yum! Brands. It's an American restaurant chain specializes in Italian-American cuisine pizza, pasta and Buffalo wings. Pizza Hut was founded by Frank and Dan Carney in Wichita, Kansas in 1958. Serving quality food to its customers from last 50years, this brand is well known for its pizzas and currently running in approximately 11,139 locations worldwide with more than 1,60,000 employees.
7. Starbucks: On the 7th position is the Starbucks which is the largest coffeehouse company in the world. It is an American global coffee company and coffeehouse chain originated in Seattle, Washington with approximately 20,891 stores in 62 countries. Besides coffee it serves tea, pastries and beverages also. Along with this, it is also an active member of the World Cocoa Foundation. It earns goodwill because of its quality products and due to this earning heavy revenue every year.
8. Dunkin Donuts: Dunkin Donuts is also an American global company and coffeehouse chain of Canton, Massachusetts. Originated in 1950 by William Rosenberg, it grows now to one of the largest coffee and baked goods chain with almost 15,000 restaurants running worldwide in 37 different countries. It specializes in bakery goods, hot beverage and sandwiches. Food items of Dunkin Donuts have a specialty that their nutritional value is very high and calories don't go above a level of 600.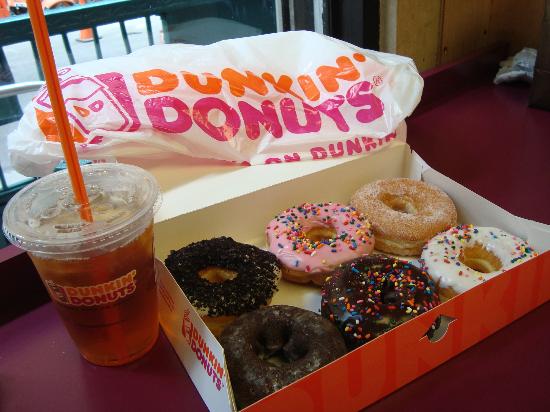 9. Domino's Pizza: Domino's pizza was founded by Tom Monaghan in 1960. It has been listed on 9th spot due to the prestige it earned by serving the good quality food items. Its mouth watering pizzas are famous worldwide. Besides this, it also specializes in pasta, chicken wings, submarine sandwiches, wraps and desserts. It is operating in approximately 70 countries with more than 10,000 corporate and franchised stores.
10. Papa John's: Papa John's is listed on the 10th spot, which is one of the largest take-out and delivery pizza restaurant chain of the United States. It was founded in 1984 by John Schnatter. Within a short time this brand was able to make its place in the market. Currently there are over 4,000 Papa John's establishments worldwide with a workforce of approximately 20,700 employees. It's one of the core value is P.A.P.A. which says "People are priority always".