Top Ten Famous Makeup Brands in the World
Following are the top ten famous makeup brands of the world:
1. L'Oreal: L'Oreal is the world's largest French cosmetics company. It was founded by Eugene Scheuller in 1909. Its brand value in 2011 was 7.6 billion$ which increased to 7.7 billion$ in 2012. L'Oreal is named to Ethisphere's 2013 world's most ethical companies list. It was awarded with first prize for Financial Communication in 2011. It recently launched its new anti-aging care by Biotherm Homme. Most liked and famous categories of its products are Garnier, Matrix and L'Oreal Paris.
2. Lakme Cosmetics: Lakme is an Indian beauty and cosmetics product brand. It was founded by J.R.D. Tata in 1952 in India. Lakme has been ranked on 47th position in India by The Brand Trust Report for most trusted brand. Besides its beauty and cosmetics products it also specializes in Beauty salons, in India it has 110 salons all over the country. This brand occupies a special place in the market for its unique range of products particularly for eyes and skin.
3. Maybelline: Maybelline is a cosmetic brand famous worldwide. It was founded by Tom Lyle Williams in 1915 in Chicago, Unites States. The make-up factory of Maybelline is located at Brooklyn, New York. Its products cover the market with a wide variety of beauty products which include 'Eye Studio', 'Fit Me', 'Baby Lips', and 'Dream Fresh BB Cream'. Besides this, Maybelline also holds the position of official Make up Sponsor of Mercedes-Benz Fashion Week.
4. MAC: MAC captures the fourth position which provides a wide variety of products for everyday consumer worldwide. This wide variety includes lip-sticks, eye shadows, mascara, and nail polish, along with skin care products as well. MAC was founded in 1984 in New York which is abbreviated as "Makeup Art Cosmetics". Within a short span of time this brand was able to meet the needs of every class and every female.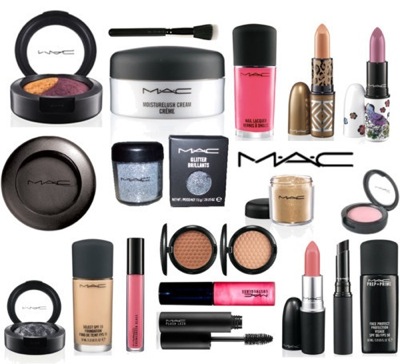 5. Revlon: Revlon is one of the oldest and most trusted brands exiting internationally. It was founded in 1932 by Joseph & Charles Revson and Charles Lachman in New York City. It is the largest and most popular priced brands with around 6800 employees working with it. Revlon is the first International colour cosmetics company which launched its products in India. It specializes in products of skin care, hair care and fragrance.


style="display:inline-block;width:600px;height:200px"
data-ad-client="ca-pub-7770941721586396″
data-ad-slot="2763174660″>

6. Clinique: Clinique has gained popularity worldwide for providing dermatological tested and allergy -free products. It was founded in 1968 in New Zealand. It specializes in manufacture of skincare, cosmetics, fragrances and toiletries owned by Estee Lauder Corporation. In 2008, it joined hands with Allergan to form a new line called Clinique Medical. Its newly launched products which are gaining popularity include Cheek Pop, Superprimers and Superdefense Eye.
7. Orifalme: Oriflame captures the 7th position for selling its wide variety of personal care, accessories and nutritional products in the international market. It was founded in 1967 by Jonas af Jochnick and Robert af Jochnick in Sweden. By 2004 it was listed on NASDAQ OMX Stockholm. It operates in more than 60 countries and has annual sales of round 1.5 billion Euros. Along with this, it is one of the first companies to utilize plant extracts in skincare products and to use ingredients from renewable plant sources.
8. Urban Decay: Urban Decay is an American cosmetics company and was founded by Sandy Lerner and Particia Holmes in 1996. Its products capture the International market within a short span of time and appealed to almost every female. Most widely sold products include Glide on Eye and Naked collection. By the year ending 2013, Urban Decay was acquired by L'Oreal.
9. Dove: Dove is a Britain based brand which is engaged in selling its product in more than 35 countries (for both men and women). It is owned by Unilever and was introduced in 1955. Its products include body washes, beauty bars, hair care and moisturizers. Its brand value in 2011 was $ 4.5 billion which increased to $ 5 billion in 2012.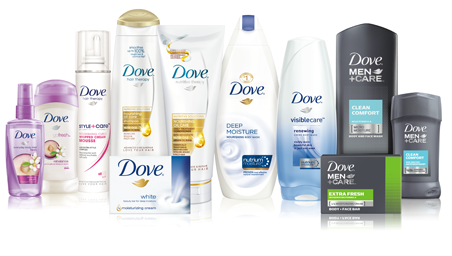 10. Avon: Avon is an American International manufacturer and distributor of personal care and beauty products. It was founded in 1886 by David H. McConnell in New York. It deals in a wide variety of products like cosmetics, perfume, clothing and toys. The Avon foundation awards scholarship for Avon Sales Representatives and their families. Avon Walk was also organized for Breast cancer among the major cities of U.S.