Top Ten Best Hotels in The World
A good hotel is the first priority for every person who is travelling or wants to stay. With a brief survey and on the facts and figures we present you a list of some world's best hotels.
1. Emirates palace: Emirates Palace is one of the most beautiful and best hotels in this world. This hotel is located in the Abu Dhabi and the total cost that came out in building this hotel is about $ 3.5 billion. This beautiful hotel contains 394 luxurious rooms and suites, 40 big and spacious conference and meeting rooms. Not only rooms and conference halls but also you will find here a white sand beach, astonishing pools and fountains, an opulent spa and many more lavishing facilities. This hotel gives you a very luxurious and relaxed stay.
2. Mardan Palace Hotel, Turkey: Maradan Palace Hotel is another big name in the list of best hotels in the world. This great luxurious hotel was built by the Telman Ismailov in the year 2009, he is a Billionaire from Russia who invested $1.65 billion in the construction of this hotel. The Maradan Palace Hotel is very famous for its big size swimming pool which has the capacity of 1,000 guests. This hotel contains all the luxurious facilities including spa, 24/7 personal butler, beach etc.
3. The Westin Excelsior, Rome: This is a very old and a royal hotel located in Rome, this was built in1906 and contains a very imposing pedigree in the Via Veneto district. This hotel is not every expensive and the rooms are affordable, the Westin Excelsior contains the largest suite in Italy with their two full floors of luxury cocoon spans. This royal hotel contains every luxurious facilities including Jacuzzi, private fitness room, steam bath and sauna.
4. Burj Al Arab hotel: This is a very famous hotel in the complete world because of its astonishing architecture. Burj Al Arab is registered in the list of 7 star hotels in the world. This beautiful and amazing hotel contains world class luxurious facilities that includes two royal and luxurious suites that covers two floors. The major attraction of this hotel is the tennis court made on the top of the roof which is very attractive. Apart from all this Burj Al Arab contains additional facilities like a chauffeur driven Rolls Royce fleet, 24/7 personal on call butlers etc. The helipad on the top adds the royalty and beauty features in the hotel.
5. The Plaza, New York City: The Plaza is a very famous name that comes to the mind of every citizen of New York City in terms of best hotels. This is the first preference of all the VIP's because of its Royal Plaza Suite that gives the best and the perfect view of Manhattan. This great hotel was built in the year 1907 and elected as a National Historic Landmark in the year 1969. The Plaza contains all the deluxe facilities like a gymnasium, private elevator, a grand piano, library etc.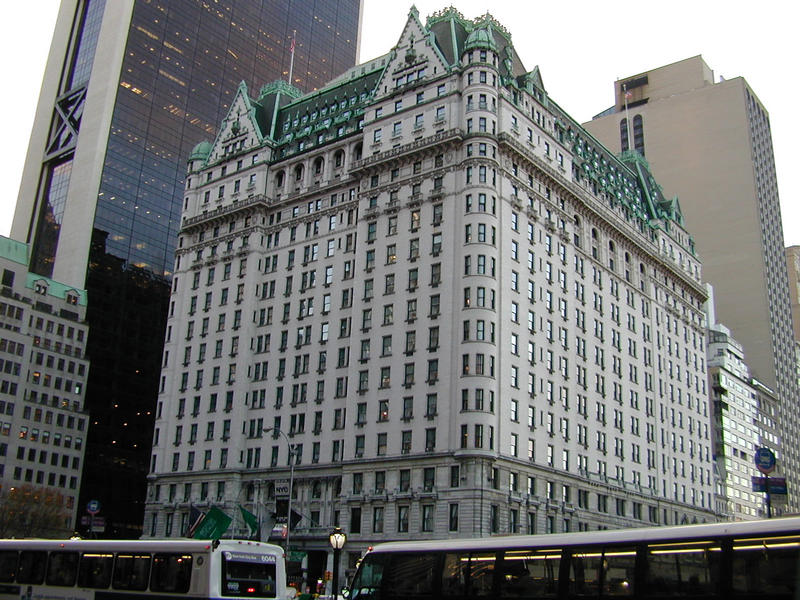 style="display:inline-block;width:600px;height:200px"
data-ad-client="ca-pub-7770941721586396″
data-ad-slot="2763174660″>

6. Atlantis Paradise Island, Bahamas: This is yet another very big name in the world of hotels. Hotel Atlantis paradise was built in honor to the renowned lost city, this massive hotel is spread out in an area of 141-acre and touted as the foremost extravagance resort destination in the Bahamas. The architecture of this hotel is quite amazing as it contains ten big posh rooms which al are topped by the 12-ft. ceilings and a very expensive 22-karat gold chandelier.
7. Palms, Las Vegas: This great hotel is a symbol of royalty, Palms is located in the Las Vegas and majorly famous for its high roller living which have their own luxury rooftop suites. It contains a space for about 250 people for a get together and apart from this it possesses a great rooftop Jacuzzi hanging over. The Palm contains some very impressive features like a private glass elevator, media room, rotating bed, gym and sauna. The famous playboy symbol allied with this hotel makes it a hub for the bachelorette parties.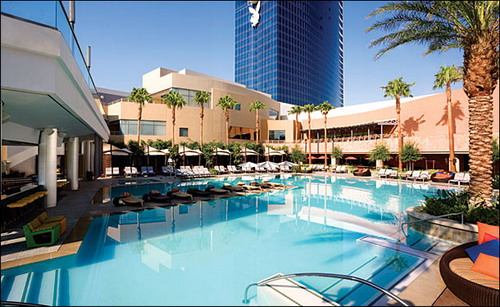 8. The Boulders, Arizona: The Boulders is very famous for its golf and spa facilities. This is an ancient hotel which is located in the Arizona. The Boulders is graced with the natural beauty as it is a 12-million-year-old rock formation. This is a very big hotel having an area of about 1,300 acres in the Sonoran Desert. This is a very beautiful and stunning natural transformation comprises of two golf courses and one big spa compound. It also contains the facility of private villas.
9. CuisinArt Golf Resort & Spa, Anguilla: The CuisinArt Resort & Spa was introduced as a tropical playground for its owner but afterward it was prolonged to include guests as well. This resort gives you the world class facilities including additional facility of golf. This complete sector had been recently invigorated to the tune of ten million dollars. The great resort is full of amazing things and luxurious amenities to impress the guests.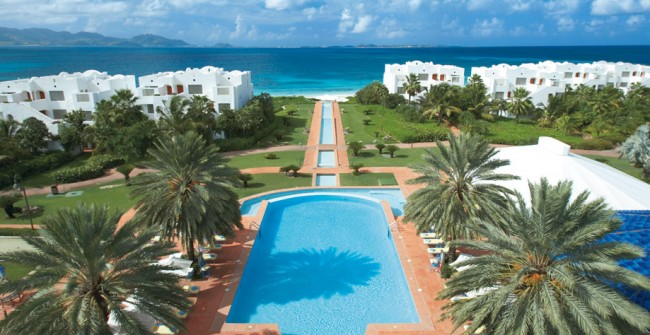 10. Secrets Marquis, Los Cabos: The Secrets Marquis contains contains a very spectacular architecture that gives you a very different view from the rooms. The outside view from this hotel is quite astounding. This beautiful and amazing hotel has additional beauty with serene spas, massive waterfalls, pools and some personal villas which enhance the beauty of this resort.