6 Steps to Set a Successful Affiliate Program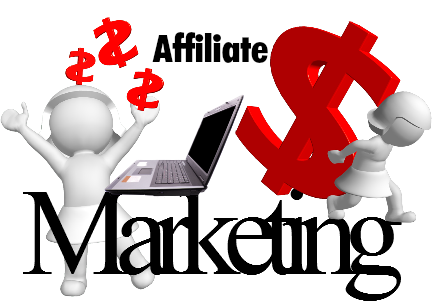 How to create an affiliate program that results in profits for your company? Its undoubtedly a great question to be taken care of.
Following are the 6 points that can ensure a successful and profitable affiliate program.
1. Search for Your Niche: If you have done the preliminary work of defining your audience, it would be necessary for you to review which topics are of interest to the audience and which sites or category of sites publish content on those topics and, therefore, could be attracting your audience. Do not try to sell everything to everyone, it just does not work well, and less in times of crisis where that inefficiency is paid dearly. Check the above so you can define those content that attract your target audience and focus on establishing relationships with those who manage those sites, which are called your potential affiliates.
2. Create an attractive offer for your affiliates: Even if you have the drive to offer as little as possible, you think affiliates are not there to promote your products. Most of those who participate in affiliate networks simply do so to make money; So if you do not have something attractive to offer, you will not be able to attract them. You have to find the right formula to encourage them to subscribe. In certain industries, the CPA is what is used and the affiliates accept it; In others, you have to offer a combination of CPA and CPC to decide to participate, but there are some that will require even more effort on your part and you will have to think about a compensation system based on volume of sales or quality traffic. Check out competitor programs and try to model a better offer.
3. Develop good creatives: If you're going to invest in the channel, the promotional material you offer for affiliates is another key point. It is known that good creativity can make the difference between success and failure of a campaign and therefore, your affiliates will look at it (read the article on creative creatives if you want to know more about the subject). Do not ask the guy who takes the web to design a banner if you want to make use of good marketing practices so that your results are optimal, creating a flashy ad with an attractive offer, you have to put yourself in the hands of professionals. And make sure you cover all formats graphics to give options to affiliates.
4. Monitor and manage the program: Affiliate networks such as Zanox and Tradedoubler provide you with a series of statistics and indicators in the program management panel that will allow you to see shortly after starting, which are the ones that stand out. Usually, the trend does not change much later. Once you identify these affiliates that generate good traffic or business for you, you begin to strengthen relationships with them. To those who do not yet show an interesting movement, you can give them more time, but to those who can see with evidence that they have not brought you anything, or very little, it is best to discard them. Of course, it is very important that you proactively look for new affiliates, because if you only do filter work, you will eventually have very few, and they can always choose to switch to the competitor's program.
5. Take care of your Affiliates: It establishes communications with them to begin what can be a lasting and win-win relationship. Send them a welcome email for the program subscription. Notify them of any product changes, lack of inventory, new offers, etc. and know how to sell your products better, for example, which graphic format has proven to be most effective, or what offer, in what section of the page, and so on. Also, think about paying them not only a commission on the first purchase of a customer, but on the appellants if possible. To do this, make sure you do not put the expiration date on the cookie. And, very important, do not delay payments.
6. Retain and reward the best: Just as you do with your best customers, in a similar way you have to do with your best affiliates. You can try to set affiliation time for the program, for example, those who are one year old, will be part of the "platinum affiliate club" and receive a series of extra benefits, such as links to their websites, participation in an exclusive promotion with Discount code only for them, etc, etc. In any case, if you do not establish an emotional link also with them, the top first bid of your competitor, you can lose them.
Finally, Channel Marketing or Trade Marketing was developed to be able to expand market through different wholesale and retail channels, their theories are perfectly applicable to Affiliate Marketing, and their excellent results. What are you waiting to use them?