World's Top Ten Most Dangerous Dogs
We are here again with a list of most dangerous dogs in the world. There are so many dogs which are known as dangerous dogs, but these are top most dangerous dogs in the world of pets:
1. Pitbull: The world's most dangerous dog is Pitbull. This breed of dog is very dangerous, they are one of the most courageous and fearless dogs. This is a very aggressive breed as they can kill small animals including cats in just couple of seconds and can also smash a human being to death with his strong jaws lock the body till death. Pitbull is very famous in dog fighting and is the toughest competition for all the other opponent dogs.
Origin: United States
Weight: 30-65 lbs
Height: 18-22 inches
2. Rottweilers: Rottweilers are very famous as guard dogs. This breed is very dangerous and they do not like the strangers near them and if they find someone, they become very aggressive. They have a very strong jaws mainly meant for the protection of his owner.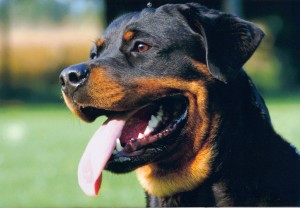 Origin: Germany
Weight: 85-130 lbs
Height: 23-27 inches
3. German Shepherds: German Shepherds are also known as Police dogs. They are so convinced and bold dogs, this breed of dogs are very intelligent and they have are very famous for the physical activities. This breed is used by the K-9 unit as a police dog because of their smartness and skills.
Origin: Germany
Weight: 70-95 lbs
Height: 22-28 inches
4. Boxer: Boxer is one of the most dangerous breed of dogs in this world. They are very energetic and playful dogs, their looks are very aggressive but they are not very aggressive by nature. This breed of dogs loves to play and walk. Boxers are very intelligent and lively by nature and it's not very easy to train this breed.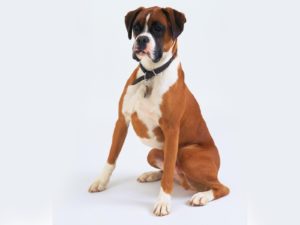 Origin: Germany
Weight: 50-70 lbs
Height: 20-30 inches
5. Huskies: Huskies are very clever and energetic dogs. To train this breed is quite intricate and this breed is also not recommended as the beginner dog for the owners. Huskies are very short tempered dogs and they have different behavior characteristics. Even though they have a very good energy level and brainpower this breed is not at all good as a guard dog. As per the stats Huskies has been responsible for many fatal accidents.
Origin: Siberia
Weight: 35-60 lbs
Height: 20-28 inches
6. Alaskan Malamutes: Alaskan Malamutes is yet another aggressive and dangerous breed. They are friendly and very playful dogs till the time are entertained, once they are bored this breed become very destructive. This is the reason why they are required to constantly move or play. It's better to keep this dog away from the city.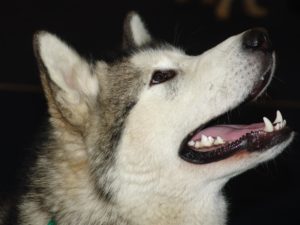 Origin: North America
Weight: 80-110 lbs
Height: 23-28 inches
7. Doberman Pinschers: Doberman Pinschers are very active dogs. This breed is one of the best options for the guard dogs. They are very clever, vigilant and faithful dogs. They become very dangerous when they are provoked or they find their owners in some danger. Doberman Pinschers are originally bred to protect and defend.

Origin: Germany
Weight: 65-90 lbs
Height: 26-28 inches
8. Chow Chow: Chow Chow is a Chinese breed of dogs which looks very lovable and sweet. However they are one of the most aggressive breed of dogs in this world. It's not advisable to go closer to the owner of the Chow Chow without the permission. They were usually bred for hunting purpose.

Origin: China
Weight: 40-65 lbs
Height: 18-22 inches
9. Presa Canario: Presa Canarios is a very aggressive breed and have immense power. This breed is a very good option as a guard dog because an attack by the Presa Canarios can bring the life to death. The Presa Canarios are fearless dogs and they have so much of power that they can even stop a human being.
Origin: Canary Islands, Africa
Weight: 100-125 lbs
Height: 25-26 inches
10. Dalmatian: Dalmatian is a very friendly breed and they are quite protective dogs. Dalmatians like running and playing and they are very powerful and active also. Earlier they were used as warriors, hunters and later they became the symbol for the English fireman. Dalmatians has a very perfect memory. The looks of this breed is very beautiful and different from all other breeds.

Origin: Balkans, India
Weight: 40-70 lbs
Height: 20-24 inches