Top Eight Most Beautiful Hospitals of the World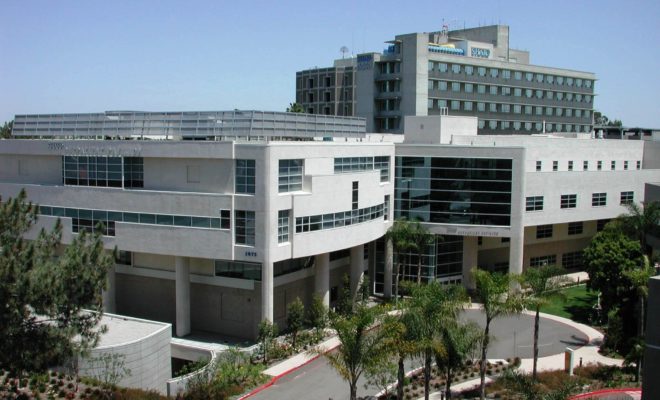 Here are some of the most beautiful hospitals across the world which are famous for their services provided to the patients.
1. Sharp Memorial Hospital: Opened in 1955,  Sharp Memorial Hospital is a hospital in San Diego, California, United States. It is the largest hospital of Sharp Healthcare and also it is having the only designated Level II trauma center. Including 48 intensive care unit the hospital has almost 334 private patient rooms. This hospital is the only heart transplant center in San Diego.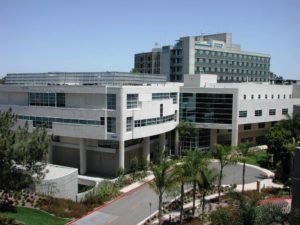 Services:
Heart and Vascular Services
Emergency Services and Trauma Center
Cancer Services
Stroke Center
Thoracic (Lung) Surgery
Transplant
Weight-Loss Surgery
Palliative Care Services
Rehabilitation Services…. and many more!!
It has won several awards. Some of the awards are as following:
– Planetree Designated Patient-Centered Hospital
– Press Ganey Top Improver Award by Press Ganey Associates, Inc.
– Gold Medial of Honor from the Department of Health and Human Services in the year 2010.
– Spirit of Planetree Award in the year 2010.
– The Most Beautiful Hospital in America by Soliant Health in the year
– American Nurses Credentialing Center Magnet recognition in the year 2008.
2. Henry Ford West Bloomfield Hospital: Is a beautiful hospital which is Located at West Bloomfield Township, United States. It was opened for patients in the month of October 1915. It was built by Henry Ford, under whose supervision a staff of physicians and surgeons were organized.
Services:
Heart & Vascular Institute
Heart Smart Screening
Surgery, Minimally Invasive and Robotic
Pain Center
Emergency Medicine
Cancer Care
Otolaryngology – Head & Neck Surgery
Behavioral Health Services
Gynecologic Surgery
Mammography and Breast HealthNeurology and Neurosurgery
Orthopedic Surgery
Women's Health
3. Matilda International Hospital: Located in Hong kong Matilda International Hospital was built as a result of the last will of the husband of Matilda Lincolne Sharp named Granville Sharp. He was a successful banker from the Sharp family of Romsey, England. The hospital was earlier known as the Matilda Memorial & War Hospital. It is one of the most beautiful hospitals across the world.
Services:
Day Case Unit
Health Assessment
Maternity
General Surgery
Hospital Stay
Critical Care
Surgical Care
Family Medicine
Allied Health
4. Florida Hospital Waterman : It was began as a hotel in the year 1938, but later it was transformed into hospital, and became the medium of health and wellness for the people. It is one of the most beautiful hospitals in the world.
Services:
Cancer Institute
Emergency Medical Services
Quality Surgical Care
Child Care Center
Home Care Services
Pediatrics
Community Clinic
Joint Replacement Center
Diagnostic Imaging Services.. and many more!!
5. Community Hospital of the Monterey Peninsula: Located in Monterey, California, Community Hospital of the Monterey is a hospital which was founded in the year 1934 by Grace Deere Velie Harris. It has almost 233 beds for the patients.  Earlier it was only a 30 bed general hospital and the name of this hospital was Peninsula Community Hospital that time.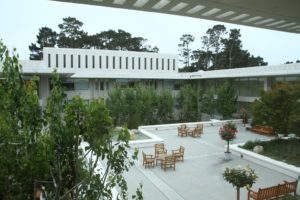 Services:
Cancer
Mental illness
Heart disease
Pregnancy
Breast disease
Hematology
Sleep disorders
Dermatology
Bone and joint conditions
Obesity
Cardiology
Anesthesiology
6.  Prince of Wales Private Hospital: Located in Sydney, Australia, Prince of Wales Private Hospital  is a public teaching hospital. It provides a complete package of hospital services to the people of New South Wales, Australia.  One can found a private and shared facilities in the hospitals.
Services:
Liver surgery
General surgery
Hand surgery
Neurosurgery
Paediatrics
Plastic, reconstructive & cosmetic surgery
Respiratory medicine
Cardiothoracic surgery
Gynaecology
Endovascular surgery
Ear, nose & throat surgery
Oral, dental & faciomaxillary surgery
General medicine.. and many more!
7. St. Rose Dominican Hospitals: Located in Henderson, Nevada, USA, St. Rose Dominican Hospitals is beautiful hospital which is owned and operated by Dignity Health. It is the only non profit  religiously sponsored hospital system in Nevada. It is one of the most beautiful hospitals in the world.
Services:
Neurosurgery
Emergency Services
Open Heart Surgery Centers
Laboratory Services
Orthopedic Services
Neonatal Intensive Care Unit
Patient Safety
Maternal Child Care
Home Health Services
Surgical Services
WomensCare Centers
8. St. Luke's Medical Center: Located in Metro Manila, Philippines St. Luke's Medical Center which is also known as SLMC, is a tertiary referral hospital. It is suppossed to be one of the best hospitals in Asia and in the world too. The hospital has a team of doctors who specialize in all medical specialties which includes neuroscience, cancer, ophthalmology, and liver disease.
Services:
Breast Cancer Center
Center for Liver Diseases
Blood and Marrow Transplant Center
Dermatology Center
Aesthetic Surgery Center
Memory Center
Center for Renal Diseases and Transplant Services
Thyroid and Endocrine Disorders
Women Heart Unit
Stem Cell Center
Critical Care Units
Emergency Department
Ophthalmology Operating Rooms
Delivery Room
High-Risk Pregnancy Unit