Lina Fouro: The Great Techno Pop Singer
Published on January 9, 2014 in Entertainment
The great pop singer and song writer Lina Fouro is from Toronto, Canada. She recorded and launched her first track "Take your love back" which was very famous for its Iranian secretive music prospect. This booming start in the industry gives her a strong motivation and confidence which helps her a lot to grow in the industry. After the grand success to her first track, her passion for the music augmented and she got further involved in the entertainment industry.
Lina's debut track was the gleaming fusion of techno, electro-pop and a great dance style music which was a new and fresh impression in the music prospect. Lonnie Szoke is the producer of her debut album who had already worked with some great musical artists like 50 Cent, Beyonce, Ne-yo, Kevshia and many more. The debut album of Lina "The Love Cycle" is expected to release on 10th generous donor and she is also functioning with the Youth in action program. This action program helps the children's to get them educated and helps them to make their own identity in this world. Not only the action program, Lina is also involved and supports the AIL (Afghan Institute of Learning). AIL is a program that helps the Afghan women's to get education and empowerment.
Lina Fouro writes all the songs by her own in such an exclusive way which are unified with electro-pop, funk and progressive harmony with an exceptional touch of hip-hop. She has a motto in her life that is "If I can't be myself, I don't want to be at all". Her music spreads the same message with a positive vibe to all the listeners. Her passion for poetry began when she was only 12 years old. She is carrying her ardor towards the music since she was in school. She performed her favorite "Spice Girl's: Wanna Be" at her school talent show. She did participate in many events and functions and gained a different identity of herself. Lina was so fond of dance and drama, she also attended some special classes to get the perfection in her talent. She did take part in many modeling and acting assignments as well.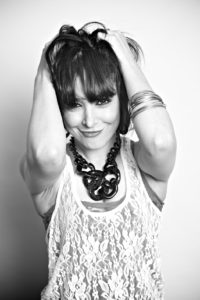 About her Debut Album
"The Love Cycle" is the title of her debut album. This album contains some sizzling tracks which will force you to move your legs. Lina Fouro is quite confident about her first launch that the listeners will play all her tracks over and over again.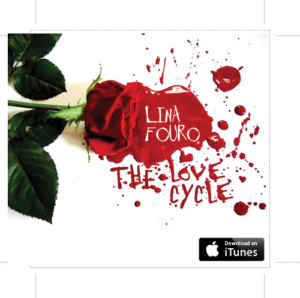 List of tracks in "The Love Cycle":
BOOM written by Lina Fouro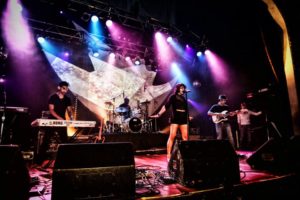 Brighter Than Light featuring Tayza
Like this Like That written by Lina Fouro
Take Your Love Back Featuring Mohammed Reza
Again
Bang Bang Baby
Always Falling
Save Your Soul (Cynical)
In Time (ChrisB)
Brighter Than Light
Funk (Lina Fouro)
Solitude
Some earlier astounding performances by Lina Fouro:
28th December 2013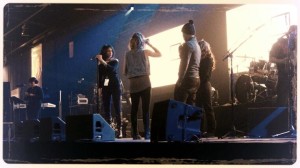 International Centre
Toronto, ON, CA
Timing: 7:00 pm
2nd August 2013
The Mod Club
Toronto, ON, CA
Timing: 9:00 pm
1st August 2013                                       

WEGZ Stadium Bar
Vaughan, ON, CA
Timing: 8:00 pm
6th July 2013
Epic Lounge
Toronto, ON, CA
Timing: 8:00 pm
10th June 2013
The Opera House
Toronto, ON, CA                 

Timing: 6:30 pm
3rd May 2013
C- Lounge
Toronto, ON, CA
Timing: 10:30 PM