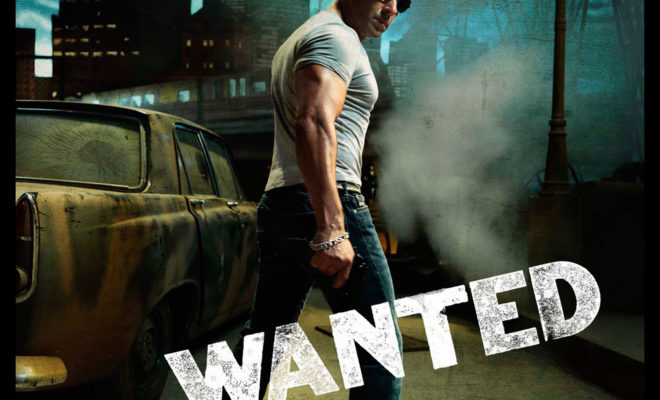 We are here again with some of the top Bollywood Action Movies. Following are the Bollywood movies which are know for its actions:
1. Vaastav: Vaastav was released in 1999 and its Bollywood crime drama which has been written and directed by Mahesh Manjrekar. Sanjay Dutt and Dutt and Namrata Shirodkar played lead role in this film. This film got a great response from the audiences and earned a great fame and it was also regarded as one of the Sanjay Dutt's best performances. Some of Its minor characters are Sanjay Narvekar, Mohnish Behl, Paresh Rawal, Reema Lagoo and Shivaji Satam.
2. Ghajini: is an Indian action psychological thriller film which was written and directed by A. R. Murugadoss and released in 2008. It is a remake of south Indian Tamil film Ghajini starring Surya Sivakumar in 2005. Aamir Khan, Asin and Jiah Khan played the lead role in this film and supporting role played by Pradeep Rawat and Riyaz Khan.
The story of this film moves around the life of a rich businessman who falls in love with a simple girl then undergoes a violent attack by the local Don. His beloved is killed in this attack and he any how survives and takes revenge.
3. Agneepath: Its an action drama film released in 2012 and produced by Hiroo Yash Johar and Karan Johar. Hrithik Roshan, Sanjay Dutt and Priyanka Chopra played lead role in this film.  Sanjay Dutt played the role of Kancha Cheena, a villain and Rithik Roshan as Vijay Deenanath Chauhan. Some of the supporting actors are Rishi Kapoor as the newly introduced character Rauf Lala, Om Puri as Commissioner, Zarina Wahab as Suhasini Deenanath Chauhan.
4. Company: it is an Indian crime thriller released in 2002 which was written and directed by Ram Gopal Varma, lead role played by  Ajay Devgan, Vivek Oberai and Manisha Koirala. Some of the supporting actors of this film are Mohanlal, and Antara Mali. The story of this film exposes the face of Mumbai underworld. The film attracts the attention of audiences and critics as well and won six Film-fare Awards. It became a blockbuster and got acclaim at Austin Film Festival and New york Asian Film Festival in 2004.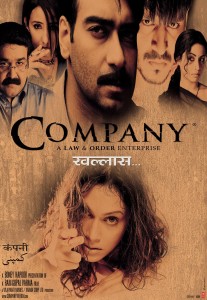 5. Wanted: Released in 2009, is a crime action action thriller film directed by Prabhu Deva.  The lead role played by Salman Khan and Ayesha Takia and in supporing role Prakash Raj, Vinod Khanna, and Mahesh Manjrekar. Its a remake of the south Indian film Pokiri starring Mahesh Babu and Illeana D'Cruz. It broke many record at the box office and it was the second highest grossing Bollywood film of the year 2009.

6. Singham: Directed by Rohit Shetty and starring Ajay Devgan and Kajal Aggrawal in a lead role, Singham is a Bollywood action film released in 2011. Its a remake of the south Indian Blockbuster Singham, starring Suriya and Anushka Shetty and released in 2010. Reliance Entertainment produced this film and co-produced by the original Tamil movie. The story is about a small village Shivgarh near the Goa Maharashtra border, where Ajay Devgan (Bajirao Singham) is the in-charge of the police station.

7. Shootout at Lokhandwala:  Its a Hindi crime thriller film released in 2007 and directed by Apoorva Lakhia. The story of this film originally based on the 1991 Lokhandwala Complex shootout, a real life shoot out between Mumbai police and gangsters. The lead role played by Vivek Oberai and Sanjay Dutt and Suniel Shetty, Amitabh Bachchan and Arbaaz Khan in a supporting roles.

8. Dhoom 2: Second film of Dhoom series,  released in 2006 its a Bollywood action film directed by Sanjay Gadhvi and produced by Aditya Chopra and Yash Chopra. The lead role played by Hrithik Roshan, Abhishek Bachhan and Uday Chopra. The story of this film revolves around a professional theif who usually steals the valuable and rare things. The location where this film was shot are India, Durban and Rio De Janeiro.

9. Dabang: Its a Bollywood action film, released in 2011 and directed by Abhinav Kashyap and produced by Arbaaz Khan. Salman Khan and Sonakshi Sinha played the lead role in this film. This is the debute film of Sonakshi Sinha. Some of the supporting actors are Arbaaz Khan, OmPuri, Dimple Kapadiaand Vinod Khanna.

10 Rowdy Rathorely: Directed by Prabhu Deva, produced by Rajat Rawail and released in 2012, its an Indian action film directed. Its a remake of South Indian movie Vikramarkudu which was directed by S.S Rajamouli. Akshay Kumar and Sonakshi Sinha are in the lead role and Paresh Ganatra, yashpal Sharma and Gurdeep Kohli are in the supporting role.